How To Plan You IELTS Letter Paragraphs
Here is a simple yet effective way to plan the structure and content of your letter so that you cover everything you need to. This process works every time:
In paragraph 1 you need to explain the purpose of your letter. Use the background information from the question to help you write this.
Paragraph 2 of your letter should cover the first bullet point you are given.
Paragraph 3 should cover the second bullet point.
Paragraph 4 should cover the third bullet point.
Next to each bullet point you need to write down your ideas for each paragraph. Your ideas do not need to be the most original, funny or entertaining ideas. You are not getting marked on your ideas, only the language you use to express them.
Do not write about anything other than what is in the bullet point! This is not needed, and it is vital you stay on task. This is also why you should not memorise sentences to put into your letter as they are very unlikely to fit to the bullet points that you have been given.
Your first paragraph needs to show the purpose of the letter really clearly. Even though the examiner has the question in front of them that does not mean you should not include the purpose of the letter!
Your paragraph plan for the same question we analysed previously might look like this and you can write this down underneath the question on the question paper.
Paragraph 1 - Thank friend/say what is in the letter.
Paragraph 2 - Give contact details of hotel - address and contact numbers.
Paragraph 3 - Pet care instructions - feeding, cleaning, routines.
Paragraph 4 - Extra duties - hover the house, clean the kitchen.
IELTS Writing Task 1 (Academic)
Discover how to describe all types of visual data that you may see in this part of the test.

Sshhhhh! Listen closely, here are some valuable tips, techniques and strategies for maximising your listening band score.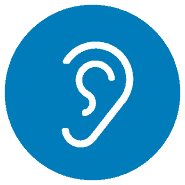 IELTS Writing Task 1 (General)
Discover how to write in the correct format and tone for this part of the test.

Learn 'what' to say and 'how' to say it in each part of the test to impress the examiner.