Mini Lesson: IELTS Essay Time Management
Lesson objective: Learn the writing process you can follow to build any type of essay and how long to spend on each part of your essay. Read the example question and answer below and the teaching points under that.
Some people think that people who are over 60 years old should retire and stop working.
To what extent do you agree or disagree with this statement?
It is the belief of some people that when a person reaches the age of sixty they should retire. I am of the opinion that this is not the case and that a person should continue working for a as long as they want or need to. This essay shall outline the reasons behind this point of view. (58 words)
When a person reaches the age of sixty they can potentially still be very active and healthy individuals. Such people have a lot to offer a company and they may wish to end their careers at such an age. With ever improving medicinal practices and healthcare, people are remaining healthier for longer and are therefore capable of working for longer. Being forced to retire may negatively affect a person's mental health and self-esteem. For instance, the UK Office for National Statistics suggests that those people who retire early without a purpose for their retirement are at a 57% greater risk of a heart attack in the first five years of retirement compared to those who retire later when they choose to. (121 words)
Allied to this, companies would lose valuable assets for no real reason. A person who is sixty often has a great deal of experience in a company which can be used to train other members of staff or to offer advice to management when appropriate. Losing this experience unnecessarily could therefore have a negative effect on many companies as they may need to pay more money to recruit new people with less experience.  Indeed some companies such as Walmart are famous for valuing older employees as they make fewer mistakes and are generally more reliable than their younger counterparts. (99 words)
To summarise, the valuable experience of older employees allied to the potential negative impacts on those people if they are forced to retire mean that forcing people to retire against their will is not a positive step forward. Governments should ensure that everyone has the right to work as long as they are physically and mentally capable of doing so safely. (61 words)
Total: 349 words
Teaching point: Normally 4 main paragraphs is enough for most IELTS essays. An introduction of about 50 words, two body paragraphs of about 90 words each, and a conclusion of about 30 words. you should manage your time as follows:
- 5 minutes for analysing the question and planning your essay.
- 5 minutes for writing your introduction.
- 20 minutes for writing your 2 body paragraphs.
- 5 minutes for writing your conclusion
- 5 minutes for checking your essay.
Even if you are short on time always add a conclusion as the completes the structure of your essay and ensures you won't lose too many marks for coherence and cohesion.
Never skip the final checking part either as it crucial to eliminate as many errors as you can from your essay. in fact this last check can make the difference between getting a higher band score and not!
Practice this process until it becomes natural and you will perform confidently on test day!
IELTS Writing Task 1 (Academic)
Discover how to describe all types of visual data that you may see in this part of the test.

Sshhhhh! Listen closely, here are some valuable tips, techniques and strategies for maximising your listening band score.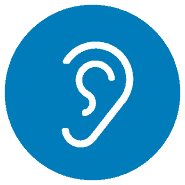 IELTS Writing Task 1 (General)
Discover how to write in the correct format and tone for this part of the test.

Learn 'what' to say and 'how' to say it in each part of the test to impress the examiner.