How To Prepare For Your IELTS Test
Listen to me explain the 6 steps to successful IELTS preparation in the video below and then download the accompanying workbook pictured by right clicking on the image.
Let's be clear, for some people getting the band score they need in their IELTS test can be really challenging.
Many people have to take the test more than once and some people do unfortunately give up on their dreams as they cannot get the score they need for their dream job abroad, first choice university or move to the country they want to live in.
However, with proper preparation it is possible to maximise your English language ability and develop the skills you need to do well in your IELTS test at the first attempt. Proper preparation not only saves you time,as you won't have to retake the test, but it will also save you money in test fees.
So, if you want to avoid frustration and get the result you need first time then proper preparation is essential. That is why I have prepared this short document for you which will help to make sure that you prepare effectively for your test.
I recommend that you actually print off this document so that you can work through the exercises inside. They will help you to clearly identify exactly where you are now and what you need to do in order to achieve IELTS success.
Here is the document and remember there are no short cuts to success, but the quickest route is to be properly prepared and this document will ensure that you are.
Please, 'like' and share this page if you find it useful.
Many thanks,
Tim James - site founder
How To Prepare For IELTS  - Workbook - 6 Steps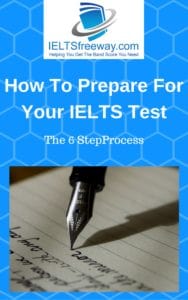 IELTS Writing Task 1 (Academic)
Discover how to describe all types of visual data that you may see in this part of the test.

Sshhhhh! Listen closely, here are some valuable tips, techniques and strategies for maximising your listening band score.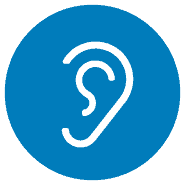 IELTS Writing Task 1 (General)
Discover how to write in the correct format and tone for this part of the test.

Learn 'what' to say and 'how' to say it in each part of the test to impress the examiner.