IELTS examiners decide a candidates band score partly based on the style of their language.
This is part of the Task Achievement criteria and basically means that students are required to write in an appropriate style for their audience.
As you know there are two main writing tasks in both the Academic and General version of the test. Students should attempt to write in the following way for each part of these exams:
IELTS Writing Tasks: Required Styles
General Writing part 1: Formal letter – formal English, for example you might be asked to write a business letter.
General Writing part 1: Informal letter – Informal English, for example you might be asked to write a letter to a friend about a recent holiday.
General Writing part 2: Discursive essay – Neutral/formal academic English is required here along with a correctly structured essay that covers the main points of the question.
Academic Writing part 1: Formal interpretation – Formal Academic English required. Describe, summarise or explain the main features of a chart or diagram accurately.
Academic Writing part 2: Discursive essay – Neutral/formal academic English is required here along with a correctly structured essay that covers the main points of the question, this is exactly the same as the General IELTS Task 2 response.
Using formal English is only part of the academic style of writing, for example, just because a letter is written in a formal way that does not make it academic English (and nor should it aim to be), although it may have some similarities.
Academic writing needs to consider these factors also:
What Makes Writing 'Academic' In Style?
Complexity – Academic English generally uses more complex sentence structures, for example passive structures, relative clauses, conditionals along with a variety of tenses.
Precision – When facts and figures are mentioned they will be given precisely and not rounded up or given approximations.
Objectivity – this means that writing will focus on facts and evidence expressed by nouns and adjectives rather than containing many verbs and adverbs.
Explicitness – Academic writing is very clear, which is often done through the use of connectors and sentence starters which accurately reveal how different parts of the text link together.
Responsibility – This means that a writer needs to clearly justify their opinions through reliable supporting evidence.
Formal English – This essentially means avoiding colloquial words and expressions, avoiding contractions, using correct punctuation.
Here is a great example that clearly shows the difference between informal and academic English:
Informal style:
"People say that if you want to be healthy you've got to make sure you don't work too hard etc. I heard that if you put in more than 12 hours a day at work you'll end up more stressed. Also, it's bad for your family cos mums and dads can't see their kids."
Formal style:
"It is often said that if you want to be healthy you should ensure you have a good balance between work and leisure. Research has shown that if people spend more than 12 hours a day at work they will become more stressed. Furthermore, it is bad for families because parents are unable to see their children."
Source of example: CambridgeEnglishTeacher.org 'How To Teach IELTS'.
The highlighted informal words and phrases have been substituted for more formal words and phrases. It is quite clear that whilst the meaning essentially stays the same the language is of a very different tone and character.
The IELTS test examiners are testing to see if you have control over the ability to adapt your writing style for different audiences/readers/situations in this way.
Here is a more thorough list of the types of words and phrases that should be avoided in academic writing and therefore IELTS writing task 2:
♦ Contractions, such as we're.
♦ Vague expressions, such as anywhere and things.
♦ Overuse of personal pronouns, such as I.
♦ Abbreviations, for example etc.
♦ Emotional responses, such as I think it's tremendous.
♦ Informal phrasal verbs, such as runs out.
♦ Informal words and expressions, such as kids and getting less.
♦ Questions to the reader, such as Isn't that awful?
---
Know Your Audience!
In conclusion it is important to be aware of who your audience is and the style of language they would be expecting to hear from you in any particular communication.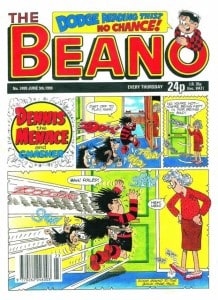 The ability to match that expectation requires the writer to be aware of many of the points outlined above.
There is an extremely useful academic phrase bank which has been compiled by the University of Manchester, which provides many excellent examples of academic phrases useful for IELTS essays.
One final point is that, whilst it is important to not write in an informal way for the Task 2 essay, you are not writing a research paper for an academic journal. This therefore means that you really need to find a balance between being too academic and too informal.
Reading lots of example essays, journal articles and informal magazine articles will give you an idea of the different styles and how to achieve them.
To take this further, why not take an informal magazine article and re-write it again in formal English. Not only will this test your language skills it will also show you (hopefully) how inappropriate it would be to use that style of writing for that type of text.
Thanks for reading our: How To Write Academically For IELTS Essays. If you have any questions or comments let me know in the comments section below…